Message from the President / Chairman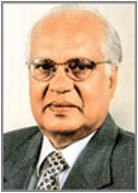 Dr. Neville Fernando Sri Lanka – Russia Friendship Teaching Hospital (NFTH) was ceremonially opened on 5th of April 2013 by the then Hon. Prime Minister D.M. Jayarathne.
By opening Sri Lanka's first Private Teaching Hospital my intention was not to make a profit but to facilitate for the clinical education of Medical students and to enhance the health services of the country. Many free clinics are being conducted for people who are unable to fund their medical bills. Special free clinics are being conducted for schools, institutes upon requests.
I have invested Rs. 2000 Million in the hospital and can proudly claim that it is one of the best in the country.
At present, the hospital has employed more than 50 eminent professors and consultants. All equipment which have been installed are of newest technology in the market. The hospital has 5 professorial units, namely, Medical, Obstetrics and Gynecology, Surgical, Pediatrics and we have recently commenced a Psychiatric unit under a well experienced professor as it is an important field of studies for the medical students. We already have a fully equipped most modern Neonatal Intensive Care Unit and we have commenced the very first private sector Neonatal retrieval Service in the country.
My vision is to make SAITM and NFTH a National Asset. I invite all of you to visit our state of the art most modern hospital so that you can experience "healing hearts, caring hands"
Wishing you good health!
Dr. Neville Fernando, MBBS (Ceylon)
Chairman / President
Dr. Neville Fernando Sri Lanka-Russia
Friendship Teaching Hospital / SAITM